Atlantic Language Services and Projetex: the partner in the company development
Atlantic Language Services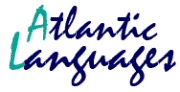 Plymouth, United Kingdom
Atlantic Language Services is a translation company dedicated to providing a full range of language services to people and organisations who need to communicate effectively across linguistic and cultural barriers.
Founded in 2000, Atlantic Language Services started growing fast and soon felt the need to optimise the workflow using translation project management tools – and has decided for Projetex.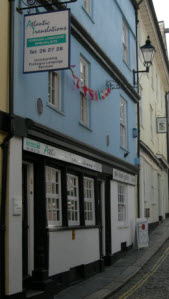 Now that the company has been using Projetex for many years, this effective workflow management system proved to be an efficient and success-oriented tool. It has significantly streamlined all the processes involved in the company project management, allowing different users to manage jobs and perform tasks simultaneously and providing all key information on the clients and freelancers at any time.
In 2007, Atlantic Language Services has joined forces with Prolingua Language Services to present a stronger front on the local translation scene and to diversify its services to include English and foreign language tuition and a more extensive interpreting service.
Projetex became the partner of Atlantic Languages in the company development: first introduced in 2005, Projetex supported every achievement of the company. Commenting on the development of the company, Didier Cavrot, the Director of Atlantic Language Services, says: "Atlantic Languages has grown significantly since we first adopted Projetex. We now have 4 licences from 1 in the early days! It has now also become an intrinsic part of our QA processes"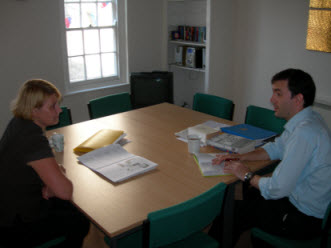 As quality is the key word at Atlantic Language Services, all projects are undergoing thorough QA processes with all translations proofread by a second suitably qualified translator to guarantee linguistic and grammatical accuracy. The rigour and efficiency of Projetex has allowed the company to build its workflow around the program, and the flexibility of Projetex made it possible for Atlantic Languages to keep the existing working procedures and combine them with the standard Projetex working scheme.
And although Atlantic Language Services is not using all the facilities Projetex offers, the company team aims to improve the efficiency of Atlantic Languages further by using more of Projetex built-in features, in particular by integrating it with TM/CAT software as well as being able to operate Projetex remotely over the Internet. The new Projetex 8 is at the core of Atlantic Language Services translation and interpreting project management and the company team would now find it very hard to work without the support of Projetex.