Best greetings to everybody!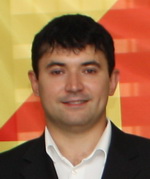 It's great to be in touch again after the summer!
Did you have a chance to take one or two weeks off? I hope you had time to get away from the world of monitors and keyboards for a while…
I wonder how many of you used the summer months to upgrade your business processes. Did you go for Projetex or TO3000? Or did you create a list of your clients in a spreadsheet application such as Excel or OpenOffice Calc?
Or perhaps you reorganized your workspace, compiled a list of your aims or planned a tentative work schedule to take you through to the end of the year?
Whatever you accomplished, well done!
In an effort to improve our products even more, I have spent the last few weeks analyzing and classifying past and current requests from users of our translation management systems.
I was genuinely astonished by the results. Be sure to check out my findings below!
I. Translation Management Technology Inside Out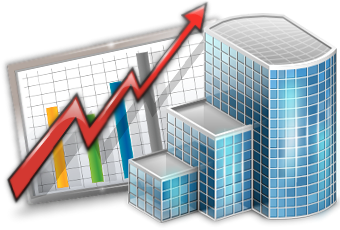 Believe it or not, freelance translators don't actually need much technology. Neither do translation agencies. You might be puzzled to hear this from a software tools publisher, but results of my research are crystal clear. No matter whether you are a one-person operation or a company staff of 1,000, there is something else you need first.
What is it? Well, let me explain…
Would you ever take a taxi without first knowing where you wanted to go and how far away it is?
Would you buy an expensive professional single-lens reflex camera unless you had a passion for photography?
Why not? Because technology alone won't make you happy.
Back in 1996, I asked the translation agency owner from Surrey, England, what boost in technology his business needed. After thinking for a moment, he replied: "Some automation to print out labels to attach to the paper folder of each job."
I bet if someone from a tech-savvy company heard us talking at the time, they would have fallen on the floor laughing. But where are 90% of these pseudo-innovative translation companies today? They're gone.
However, the Surrey-based firm with its paper translation management system successfully outlived the dot-com crash of 2001 and has been doing well during late 2000s financial crisis. In fact they finally installed an automated translation management system in 2011.
So, what would make your own business happy sustainable? What should you look for? What did the people at this company look for originally?
They looked for benefits.
They looked for benefits for their own organization.
And they looked for benefits for their customers as well.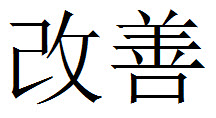 After that, they looked at the resources available to obtain those benefits. If paper folders were the fastest and the cheapest method of delivering their jobs, then it was perfectly okay with them.
"The fastest and the cheapest" translates as "optimal under given constraints" . And "optimal under given constraints" translates as the well-known concept of the "best practice".
As a business, you can look for best practices in 7 areas: production, marketing, sales, human resource management, general management, logistics, and accounting. Larger companies also add research and development plus public relations.
Some of the best practices that exist are highly visible ones, like the websites run by leading translation agencies. For others, you need to consult experts knowledgeable about a given subject.
It's a really HUGE area. Once you start introducing positive changes, you may become addicted to the process. In fact, that's exactly what several prominent Japanese companies mean by Kaizen (改善) – continuous improvement in all areas of a business.
To start off with, I'll list some of the best accounting practices along with the benefits they aim to:
Translation Management: the 8 Best Business Accounting Practices
Benefit

Best Practice

Know your clients inside and out

1. Keep all your client data in a single location, like spreadsheet applications or databases, so you can find, view and update client profiles easily.

2. When you receive a potential job from a new client, reply quickly, but continue to research the client extensively on the web, especially if a large order is at stake, so you get to know them well.

3. Companies will often expect you to communicate with a separate accounts person. If you send your invoice to the wrong contact, it may significantly delay your payment.

4. Update information regularly, especially for the key clients.

Get paid correctly for the work you do.

1. Check whether the word count is correct, either within the translation memory tool you are using or with specialized word counting tool.

2. Leverage any relevant translation memories you own. If you are in the negotiation phase, apply considerable content leverage to your advantage and offer discounts.

Make sure your jobs enter the payment system.

1. Large organizations will often not pay you unless you have an official Purchase Order (PO) or similar.

2. As for smaller businesses, a signed PO usually leads to better payment practices.

Receive prompt payment

1. Ask for a client's payment terms when appropriate (without jeopardising the negotiation process). This should be before you "sign the deal" at the VERY LATEST.

2. Keep notes on the client's payment terms in your system.

3. If you do not receive payment 1 day after the electronic transfer (PayPal, Moneybookers) is expected or 5 days after the wire transfer – send in a polite reminder.

Keep clients with small or frequent jobs happy.

1. If a client doesn't have an electronic payment system, they may appreciate the chance to pay lots of small invoices together, like every quarter. Paying a $20 wire transfer fee for a $50 job may deter some clients wanting to work with you.

Offer your clients several easy ways to pay.

1. Choose a bank that offers the most convenient terms for your business and can be easily managed online.

2. Sign up for PayPal and offer it as an alternative payment method.

3. Sign up for Moneybookers and offer it as an alternative payment method.

If you run a translation agency, that regularly pays small amounts to freelancers in various countries, you can optimize your cash flow, payment processing fees and time expenses by using the alternative payment procedures mentioned above.

Keep up with your invoicing and avoid errors.

1. Create an invoicing template for each payment method.

2. Ensure the payment information is correct (double-check it).

3. Include a SWIFT bank code for international transfers. Add your bank's IBAN if you are based in Europe.

4. Provide ALL the information required by the client.

Most clients will require a PO number and name of the job.

Others may request a lot of data that is actually in their own PO.

One of the top translation agencies I worked for expects you to provide the name of the job you did, the type of job it was, the name of the project manager involved, the date of issue and delivery, the name of the issuing office – and all this needs to be entered both in an e-mailed invoice and on their corporate website!

Whatever the rules are, you need to follow them, to make sure the client keeps on coming back.

Keep your suppliers happy.

1. If you are a translation project manager, make sure your POs are correct and get submitted to your accounts department.

2. If you are an accountant working for a translation agency, make sure that the translators are paid on time. Otherwise, they may be reluctant to accept any future translation job requests from project managers.

3. If you are one-(wo)man translation agency, do both 🙂
Translation management systems like TO3000 and Projetex can, of course, help you implement the best practices listed above. But if you aren't ready for a technological boost yet or have a tight budget at the moment, you can still follow the rules above using other available methods.
Long before I had even thought of setting up a software company, I employed the following system to pay freelance translators on time:



It's plain old Microsoft Excel plus a bit of human thought 🙂
You see the codes I was using for jobs? I'll reveal the benefits of these in the next newsletter!
I'll be keeping the focus of the next few issues of AIT's translation management newsletter on best practices that freelance translators and translation agencies can use on a daily basis. If you're interested in the topic and would like to comment on it, I'd be pleased to hear from you.
Do you have your own best practices for translation management? Feel free to comment on article or e-mail me at vpedchenko@translation3000.com. We will gladly consider including them in the next versions of our translation management software.
II. News from Advanced International Translations (AIT)
Thank you, thank you, thank you!
We're now a Microsoft Partner with silver competency!
Ten years ago, AIT was the first software publisher to concentrate on translation management products. We are proud to be the first publisher of software designed for translators and translation agencies to receive recognition from Microsoft.
It is people like you that helped us to receive the Microsoft award; this photo of our happy team is for you!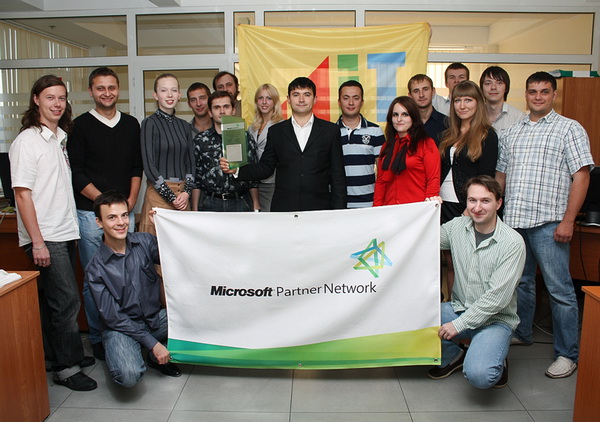 Here's an excerpt from our official press release: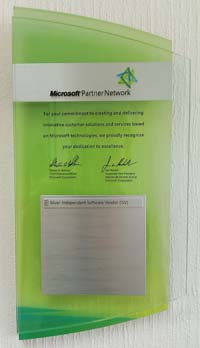 "In July 2011 Advanced International Translations received Microsoft Silver Partner status from Microsoft. AIT received recognition in the Independent Software Vendor (ISV) category.
During the process that lead us to earning Silver Partner status, Microsoft thoroughly evaluated Projetex (the translation management system for translation agencies) and AnyCount (word count and character count software) programs on multiple criteria."
This achievement would not have been possible without your tremendous support over the last 13 years!
Thank you ever so much!
We'll keep on doing our best for you!
III. A very Special Offer for you!
Have you set any tangible business goals for the rest of 2011 yet? Do you think your translation management skills are really good enough for you to meet these goals? Are you ready to invest in an award-winning translation management system?
Good news! We are offering a 21% discount on our regular pricing on all our websites: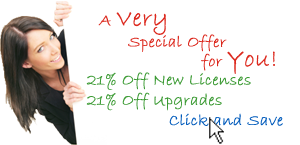 BUT WAIT, there's more!
Since I value you as a regular reader of Translation3000 Newsletter and am genuinely interested in equipping as many translators and translation agencies as possible with the advanced technologies we work with…
…I'm pleased to share a special link with you,
which will unlock all the benefits and best practices TO3000 and Projetex have to offer
with an exclusive reduction of 31% off!
https://special.translation3000.com/benefits31/
This is the largest promotion we've run in three whole years!
To ensure we're able to maintain our high standards of technical support , we have decided to limit this offer to a special number of people only:
– 50 fortunate freelancers will be able to take advantage of our TO3000 offer
– and a total of 100 workstation licenses for Projetex are available at these special conditions,
so don't hesitate for too long:
https://special.translation3000.com/benefits31/
When you order, our Technical Support experts will make sure you benefit fully from your new technology. They'll help you install your software successfully and import any data your may already have.
To get assistance, please submit your request at www.aithelp.com or have a live chat (during European business hours).
IV. Have a Translation Management Question? Ask away!
Technology does make a difference if it's employed properly
While our Technical Support experts will ensure you make the most out of your Projetex and Translation Office, I am more than willing to answer your translation management questions myself.
For the next 10 days only, I will give you the benefit of my 15 years in the translation industry and all the experience we have gathered in our Translation Research Labs. I truly want your translation business to benefit from my advice – no matter how big or small your question is.
Write to me at vpedchenko@translation3000.com with any questions on translation management you may have.
Let's grow together! Have a great weekend!

With kind regards,



Vladimir Pedchenko,
AIT Software Development Team.


| | | | | |
| --- | --- | --- | --- | --- |
| | | | | |
| | | | | |
| Try Free | | Request Demo | | Get Powered |
| | | | | |
| Try brand new version 8.5 of Projetex free for 30 days. Fully functional evaluation version | | Our technical support experts would be happy to show you all benefits of Projetex. | | Get TO3000 and Projetex at incredibly generous discount – 31% off |
| | | | | |


P.S. I have hidden another bonus at the end of the newsletter – for particularly attentive readers 😉
Would you like to receive an extra 5% off the extremely attractive offer presented in the section III of Translation3000 Newsletter?
Well, you can! Here's what you need to do:
We pay a 5% commission on all your purchases to Share*It and PayPal, our billing partners. Using these channels is very convenient for us as they can process jointly almost 19 payment methods. But if you can transfer your money directly via international wire transfer, that would be even better…
Write to our accountant, Anton Kulikov, at akulikov@translation3000.com
for an invoice with 36% discount.
We'll reserve your licenses
(remember, there's a limited amount of them in the current promotion)
and send them to you the next business day after receiving your wire transfer payment.
Copyright © 2011 Advanced International Translations. All Rights Reserved.