Hunnect Ltd and Projetex: the everyday workflow optimization
Hunnect Ltd

Szeged, Hungary
The Hunnect Group has been operating in the linguistic services market in Hungary since 2003 and in the United Kingdom since 2009.
Hunnect aims to continually increase demand for the company's multi-lingual services by maintaining a high level of quality with its translation and software localization projects. In order to support this aim and make the best use of its resources, Hunnect has employed Projetex in 2006, and since then the translation management system stands for the company's everyday workflow optimization. Projetex presented a flexible working scheme that allowed Hunnect to combine the company's everyday working procedures established over the years with Projetex customizing possibilities.
The constant strive for quality improvement and the workflow efficiency supplied by Projetex enabled Hunnect to obtain the ISO 9001:2009 and EN 15038 quality assurance certificates in 2009.
The success of Hunnect's effective project management lies in employing the competent project managers and a highly effective modern project management system – Projetex. In particular, all projects follow the same strict workflow: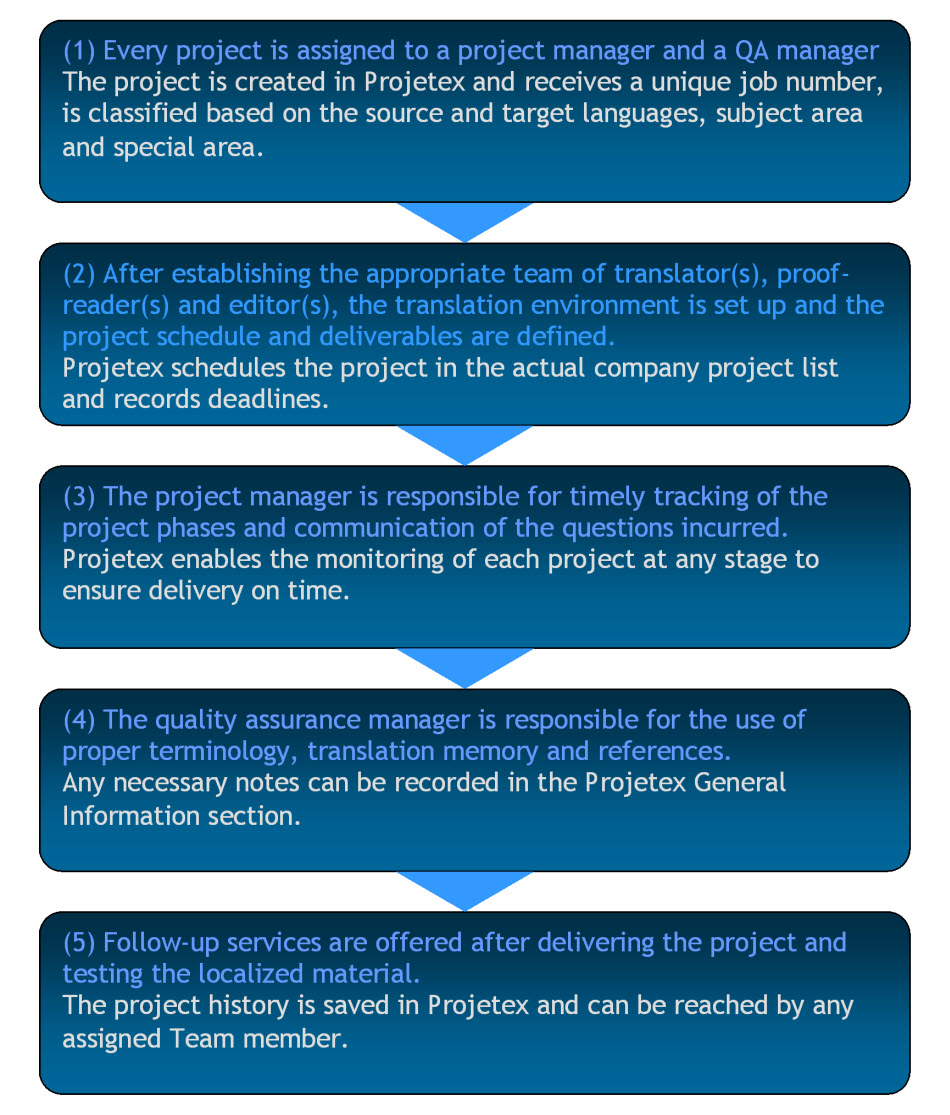 Over the years, the Hunnect efficiency was rewarded by the impressive list of over 200 clients from all over the world. With the clients safely recorded in the user-friendly Projetex database, it is easy to follow all the client history to better suit their demands.
And as a continuously developing company, Hunnect appreciates the Projetex team's constant work on improving the program that helps Hunnect to keep in pace with the growing and increasingly competitive translation market.
Note: Hunnect has been an active user of Projetex between 2007 and 2017