TranzPress is one of Hungary's forefront language service providers offering multilanguage translation and software localisation services as well as DTP. Using the latest translation technologies, the ISO certified company offers services in 80 language pairs.


STAR Information Services & Tools S.R.L. is the Romanian branch of STAR Group, one of the leading providers of solutions, services and software in the translation industry. STAR Romania offers a wide range of services and personalized tools, covering the whole information process. By using and developing innovative technologies, the company guarantees for maximum efficiency, quality, flexibility and data security.


Apex Traduction offers an innovative team translation service. Through close collaborative dialogue, the company's Franco-American translation team provides the most accurate, culturally sensitive translations available.

WorldWide Translations has been providing quality translation services since 1998. The Company translates, edits and proofreads any combination of the key European languages Dutch, English, French, German, and Spanish, as well as the Scandinavian languages. An extensive network of vetted colleagues enables us to provide language services into all other languages. WorldWide Translations provides translations in the following areas: legal, IT, business, insurance, engineering, and railways.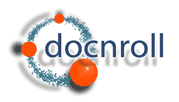 docnroll™ offers a wide range of specialised professional translation services mainly in the following languages : Spanish, English and French. However, as a member of a network involving several translation services, the company can also offer assistance in finding qualified translators for almost any language pair. docnroll™ specialises in Business & IT, while also working with related sectors such as tourism.


A.M.TRANSlation Services language agency translates European languages in various combinations. The company is acquainted with and takes into consideration the special requirements and practices in the target country and prepares the translation specifically for the target group the client requests. A.M.TRANSlation Services is also happy to undertake proofreading of and corrections in style to the client texts or write out a fair copy.


Katafora offers direct and reverse translation and interpretation in all the languages of the European Union, including the co-official languages of Spain (Basque, Catalan and Galician). Katafora also provides revision and correction, writing and publishing and other services such as legal advice.


Strictu Sensu is a supplier of translations and software localization solutions. Founded in 1999, and set in Lisbon, Portugal, Strictu Sensu supplies localizations and software testing services, technical translations, engineering and linguistic services, which allow companies to adapt their products to the Portuguese market, favoring its products' local acceptance.
www.strictusensu.pt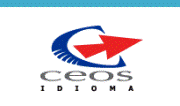 CEOS IDIOMA is a company that offers multilingual solutions to local and international enterprises. Since 1999 the company has been dedicated to translation and software localization for the Portuguese and Spanish speaking markets. CEOS IDIOMA offers a full range of language-related international communication services tailored to meet your specific needs.
www.ceosidioma.com
C-Translation is specialised in the Scandinavian languages, their different cultures and ways of communicating. The company vision is to give its customers correct and professional translations at competitive prices. C-Translation has trained translators, both "in-house" and freelance, and computer technicians who have all the knowledge demanded by the latest software, as well as financial officers and experienced project leaders.