Grata was founded in 2005 and has been successfully operating since then. Team experience, gained over these years, allows Grata to provide precise project management, fast turnover and outstanding quality. The company follows EN 15038:2006 standard requirements in its everyday work. These are the reasons, why over 90 agencies all over the world, have selected Grata as a preferred partner for Baltic languages.

Reflective Source Translations Ltd. is a leading provider of high quality language services to companies, public sector and private individuals in UK and across the world. The company's professional translation, interpreting, localization, transcription and multilingual DTP services in over 120 languages enable companies to enter global markets with products and services speaking their customers' language.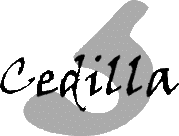 Established in 1998, Cedilla provides translation, interpretation, editing and technical writing services to, from and in a number of languages and a variety of subject areas. Timely, reliable and high-quality are some of the words our customers use to describe their relationship with us.

EK Translations provides professional, high quality, affordable translation services in over 100 languages. The company helps its clients break through the language barrier and communicate with confidence. EK Translations network of experienced, accredited, mother-tongue linguists offer comprehensive language services to businesses, the public sector and individuals.
www.ektranslations.co.uk

Cronica offers a comprehensive range of translation services – tailored to meet the needs of any client. The company success is built on the ability and talent of its people and on the state-of-the-art computer technology it possesses. These two pillars of Cronica approach create a synergy which has resulted in thousands of top-quality documents, translated and delivered on time to both Slovak and foreign clients.

abctranslate is a software and translation services company that works with small and large companies. Abctranslate helps these companies increase revenue by providing translation of documents and xml files into 52 languages. The company core expertise is working with financial, legal, Information technology, e-learning and life science industries.
www.abctranslate.com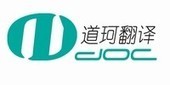 Shanghai DOC Translation Solutions is a Shanghai-based company. DOC offers professional translation and interpreting services specific to engineering project clients mainly in the areas of Electric Power, Construction, Mechanical, Petrochemical, New Energies, Oil & Gas and Chemical industry. DOC's specialization, focus, industry-leading quality management standards, and customer-centered attitude have earned the trust of many of the world-class project management teams, engineering, refining and petrochemical companies.

IOLAR is an international high-tech localization and translation company that has been providing customers with complex documentation translations and software localization since 1991. IOLAR with its offices in Slovenia, Croatia and Serbia is specialized in Southeast European languages.

Arts Translations is the translation agency of choice for French, German, Polish, English and many other languages providing high-quality and reliable translations to individuals as well as to companies. The company low overheads and the use of highly experienced and qualified native translators enable it to offer reliable translations at excellent prices.

Sino-Vantage Translations is a professional, multilingual service provider based in Shenzhen, China. With over 10 years of rich experience in the industry and equipped with the most up-to date applications and professional skills, Sino-Vantage provides high-quality multilingual services, including translation, localization, transcription, editing, proofreading, interpreting, desktop publishing (DTP), and voice-over.