Your product allows us to manage proposals, projects, and billing from one central location. In addition, we can record all contacts with freelancers and customers and can easily see what is going on. And your price for the product cannot be beaten. Did I mention that the support was A-1? Thanks for an excellent product!

As it really helps to manage the process, with safe data transmission and secure workflows. The investment in Projetex is worth to have a reliable reporting pack.

We have been using Projetex product for the last 2.5 years and we are very happy with the results.

We are very glad we finally bought Projetex. It has proved to be an unlimited resource for our daily management work. What we value most is the straightforwardness of the displays, the shortcuts to just the right section and the many possibilities it offers for our small size company. Definitely, the right choice and the best investment in years.

We've been using Projetex for a while now and I must say we're very impressed with the software. We would like to stick to Projetex as a long term solution.

We definitely recommend using Projetex. It's a reliable and time-saving software package for translation companies and comes with regular updates and professional support.

Posted By: Translation Company Ecrivus International
Netherlands
www.ecrivus.com

Projetex has no doubt saved us money. In my opinion, as a workflow management tool it bats well above it's weight.

Posted By: Paul Lambkin
Ireland
www.abctranslate.com

We introduced Projetex – an ERP especially designed for the translation industry – in 2006, which was a milestone for us in terms of tracking and monitoring our projects. Thanks to Projetex we have been able to record and log all details of our projects relating to our in-house expert team, freelancers and clients. Projetex now plays a crucial part in our daily work in keeping our administration and project management on track…. After two years of work with Projetex, we safely recommend it to market players in the localization industry wanting to make workflow more organized, effective and transparent.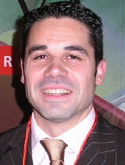 This is just great to access it [client or freelancer FTP folder] directly from Projetex!! …Congratulations for this good initiative!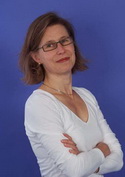 Rest assured that I recommend Projetex to all of my business contacts – the application has made my life sooooo much easier!