Translation3000 Newsletter, 10 September
Translation3000 Newsletter
16 October 2012  //   Issue #36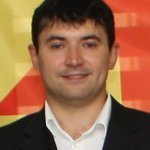 Excellence
It is much harder to excel at complex skills like translation and software development. It's even harder to tell what level you are at, without applying external criteria.
That's why we use every opportunity to test ourselves against industry standards.
All our software products are co-designed by you, our customers. That means we pass the tests together 🙂
Yours in Translation,

Vladimir Pedchenko and the Team.
We won, you won.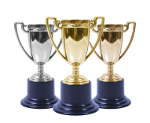 In April this year we have got the top partner status from Intel® – Premier Elite Partner.
That's why we felt some sense of being incomplete with our Microsoft® Silver Partner status we've got from Microsoft® in 2011.
And now you can congratulate us on reaching even higher standards set by Microsoft®.
In October 2012 Advanced International become the first and the only translation management vendor recognized as Microsoft® Gold Partner.
What does that mean for you?
It means that:
software you use has passed thorough tests by a well-known third party;
your software vendor (we 🙂 ) is active and keeps developing;
You've got the gold together with us because user's opinion and feedback is a true driving force behind
So… congratulations on the wise choice of software vendor!
And big  THANK YOU!
Get Clients, Leads, and SEO… FREE
Bonus listings for our Projetex clients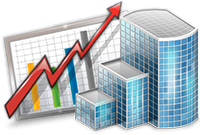 Did you know we also have the victory podium for Projetex users? You can get listed free of charge at 3 distinct locations.
These listings provide our clients with added value of better visibility, higher rankings in search engines, and even translation orders from clients who browse these 'selective' directories.

First, there is Powered by Projetex hall of fame:
https://www.projetex.com/powered-by-projetex/
where over 150 out of almost thousand Projetex clients have already submitted their profiles. Join them by using listing form.
Just fill in the company name, web-site, and contact data. We will do the rest.

Secondly, you can publish detailed information about your company, its business, and how it uses Projetex at Business Cases page https://www.projetex.com/business-cases/translation-agencies/
You can already read business cases from 15 great companies there:

And finally, if you like our products (we hope you do) feel free to submit testimonial.
We have already got 51 testimonial at What Users Say page.
to get ahead of the competition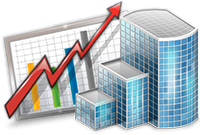 If you've missed our recent offer but still want to catch the last train to more organized and profitable future, you have another chance during the next 2 weeks.
We've set up special page exclusively for Translation3000 Newsletter readers:
https://special.translation3000.com/newsoct12
You can cut 1/5 off the regular price and use saved money for the benefit of your business!
The discount is valid for all 3 of our premier efficiency products:
Click here to order – https://special.translation3000.com/newsoct12
Have a great morning, day, evening or night!