Version 3D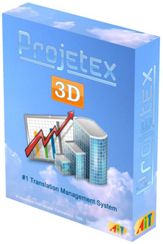 Build 15.2.0.165:
– New: "Only completed projects" option added to Mass invoicing.
– New: Added processing of "N1 – N7" adjustments to the FatturaPA module.
– Fix: Added extra decimal points in Number type custom fields (does not apply to existing custom fields)
– Fix: Added missing contact data in RTF template-based quotes.
– Fix: Incorrect column types in tables exported to Excel
– Fix: Formatting issues in "Profit and expense" reports
– Fix: Removed extra subfolders in newly created Quote folders.
– Improvements in Reports;
– Other minor fixes and improvements.
______________________________________________________
Version 10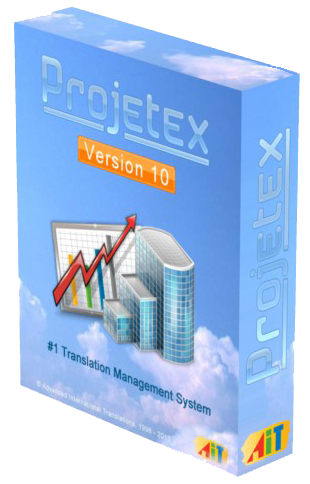 Version 10.3
Tables now use caching for higher performance;

New Public folder for Projetex File Manager;

Projetex Automation Engine: Unicode and quotes issues are now fixed;

Group section totals now show its currency;

Multiple fixes for Automatic Updates;

General Information window is improved for Freelancers;

Added new Refresh button;

New personal statistics window is now available for Corporate Experts;

New localizations available: French, Romanian, Chinese (Simplified);

Plenty of minor fixes and improvements;
Version 9
Version 9

Full Unicode support;
Upgraded architecture, enabling fast deployment of new features on your request;
Upgraded database engine;
Enhanced Scheduler;
Upgraded export engine;
Upgraded reporting engine;
Upgraded import utility;
Virtualization support;
Multiple bug fixes and enhancements.
Version 8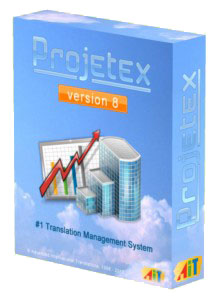 Version 8.5
Comprehensive and Easy-to-Use File Management:
Projetex8Lock and Unlock – signal to your colleagues that you are working on the files
Version Control – keep history of all changes to the files. Download any past version of the file.
Team>Upload Changes and Team>Clear Locks. Makes end of business day team-friendly and hassle-free.
Better Compatibility with Windows 7.
Better Compatibility with Windows Vista.
Better compatibility with Windows Firewall.
New Feature: Drag&Drop in Files.
Multiple Other Enhancements.
10% increase in speed for databases with large amounts of data.
FastFire ® Connectivity – Fast connectivity over both LAN and Internet using technology. Developed during recent 4 years
Version 7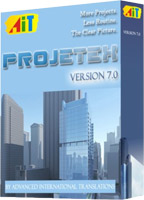 Build 719/7019 – 16 August 2010
Percentage of Gross Freelance Production based on POs in Balance tab of Freelancer window is now calculated properly.
Assigned date of new corporate/freelance job from Projects > Project > Tree tab is now based on proper date of client job instead of 30/12/1899.
Excel AutoFilter in XLS format of Local Reports now works properly.
Minor fixes in headers and footers of Local Reports.
Version 2006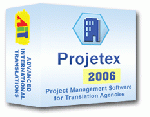 Build 185/6186
Update system has been improved;
Multiple enhancements.
Version 2005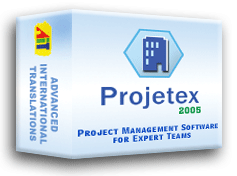 Build 5056
Build 5055
Column "Net Job Total" added for Invoices and POs.